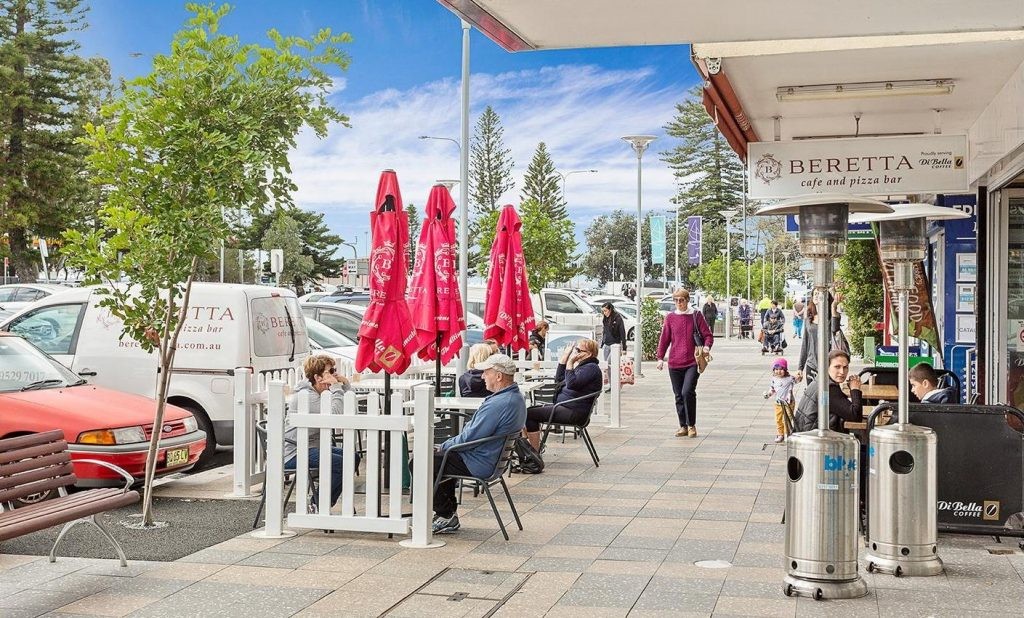 Ramsgate Beach is surrounded by the suburbs of Monterey, Ramsgate and Sans Souci. Lady Robinson Beach and Cook Park run along the eastern border of Ramsgate Beach, on Botany Bay.
History
Ramsgate Beach, named after a seaside resort in England, was developed primarily from the 1850s, although little growth occurred until the late 1800s when land was subdivided and many country villas were built by wealthy people near the beach. Significant development did not occur until the post-war years. Ramsgate and Ramsgate Beach have both experienced an increase in population between 1996 and 2001, a result of new dwellings being added to the area.
Landmarks
– Ramsgate Beach Plaza Shopping Centre
– Cook Park
– Scarborough Park
– Leo Smith Reserve
– Tonbridge Street Reserve

Shopping
The suburb is mostly residential with a shopping strip including a supermarket on Ramsgate Road, near The Grand Parade. A shopping strip, including the post office, is located on Rocky Point Road, near the intersection of Ramsgate Road.
Another shopping strip, including a supermarket, is located at Ramsgate Beach, on Ramsgate Road, near The Grand Parade. Ramsgate RSL Club is located near this shopping strip.
Transport
Ramsgate Beach is serviced by regular buses to Rockdale, Miranda and the city.
Distance to city
18km
Distance to airport
7km